Airbnb

Property Management Company

Elevate Your Airbnb Performance

Airbnb Management Starting at 10%








over 5,215

Five Star Reviews
Get your personalized income estimate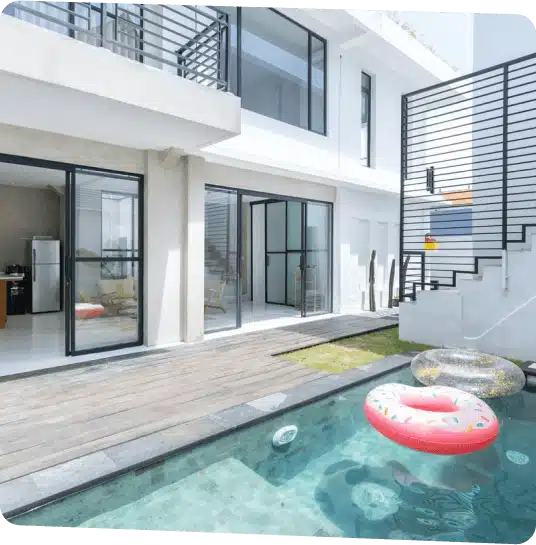 We don't make money


unless you do
We don't make a single cent unless your property is doing well. We both have a mutual interest in making you the most profit possible.
Zero Risk
We don't see a penny unless your property is performing well.
Full-Service Management
We will handle everything so that you can truly enjoy a hands-off experience.
Cancel Anytime
If you ever want to back out, then you are free to do so anytime.
Features You Will Get with

Airbnb Management By Estaga
Top-Notch Guest Support
Our dedicated customer service team provides 24/7 support to ensure timely guest communication and a smooth experience for your guests from check-in to check-out.
Professional House Keeping
We provide complete Airbnb rental property management including cleaning services, maintenance, and restocking of any condiments to ensure that your property is ready for the next guest.
Maximized Occupancy Rates
With AI-powered technology and a team of professional marketers, we continually optimize all your listings with beautiful pictures, competitive rates, and more to maximize occupancy rates and increase sales.
Owner Portal
Access the owner portal from any device to keep an eye on how your Airbnb rentals are performing in real-time with detailed information such as occupancy rates, current revenue, revenue forecasting, booking calendar, monthly reports and much more.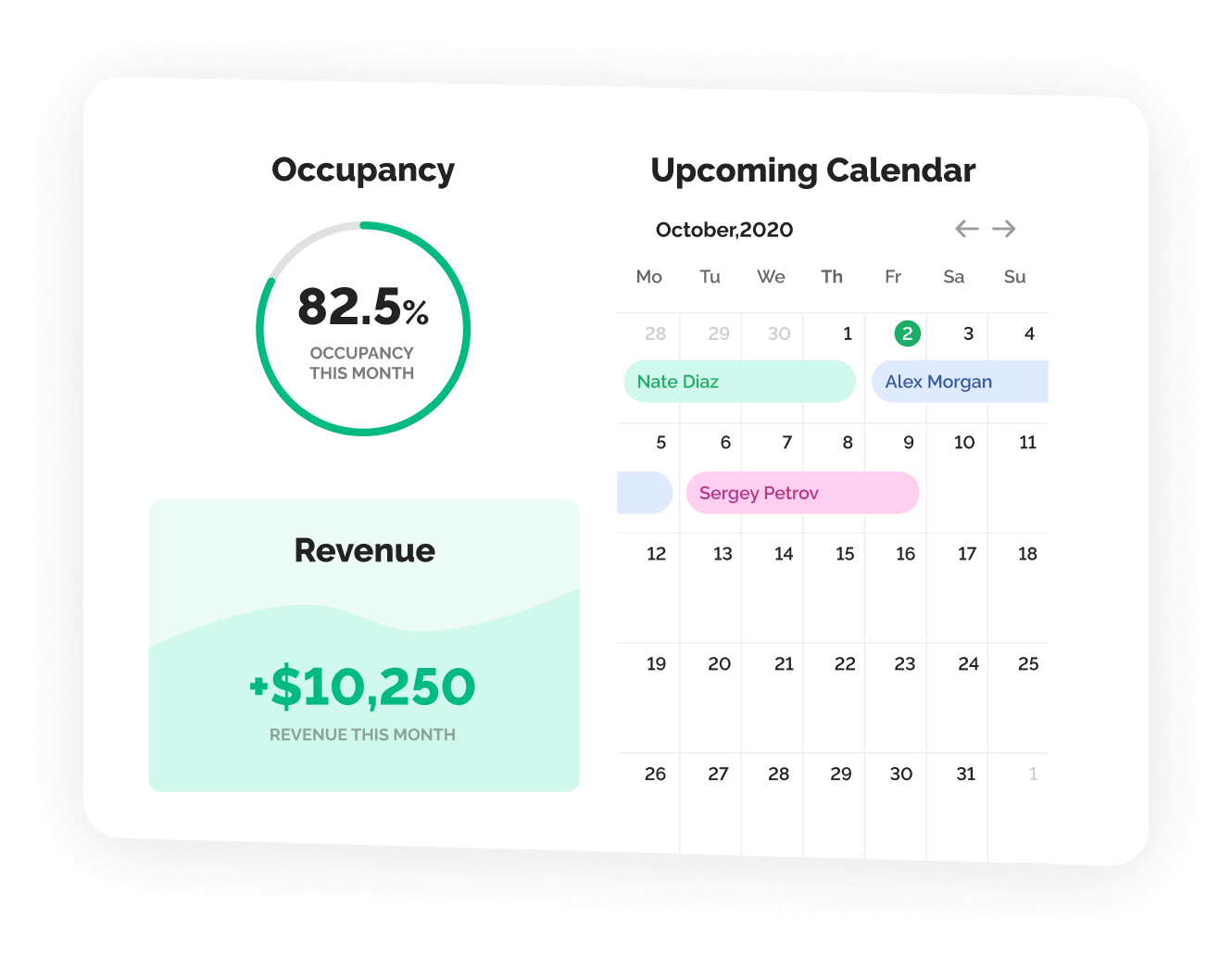 How Our Airbnb Rental Management Company Works
1
We Provide Short-Term Rental Management
We handle everything from A to Z: marketing, reservations, check-ins, support, cleaning services, and restocking.
2
We Optimize Your Listings To Increase Revenue
At the heart of our vacation rental management service is a focus on increasing your revenue. We dynamically update the pricing to maximize occupancy rates and income.
3
You Get The Freedom To Do What You Love
You probably never intended to become a vacation home property manager - so set yourself free! Let us worry about promoting and maintaining your short-term rentals and keeping your guests happy at 24/7.
What You Get with

Estaga's Airbnb Management Service
Our all-inclusive services maximize your earnings while you don't lift a finger
5-Star Hosting
24/7 guest service
Guest screening
Local team in every market
Dedicated booking agents
Stocking guest amenities
Owner-Focus Support
Unlimited owner stay
No fixed contracts
Help with taxes and permits
Payment processing
Help with damage coverage
Digital revenue dashboard
Daily Maintenance
Dynamic pricing technology
Consistent, professional cleaning
Restocking all consumables
Post guest stay inspections
Regular maintenance
Increased Occupancy Rates
Custom crafted listing descriptions
Professional HD photos
Listing on all top booking sites
Targeted digital marketing
Effectively optimised listings
It's all included

in our one transparent management fee
Read our Homeowner's


Honest Reviews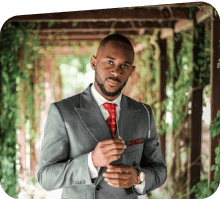 Antony M.
I purchased a property in Florida as a vacation home and didn't want to leave it empty when I wasn't using it. After some research, I decided to try out Estaga's services and was presently surprised. Not only did they take care of everything, but I'm also getting paid!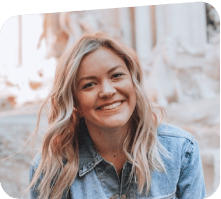 Jessica S.
Unfortunately, I've had bad experiences with other Airbnb property management companies, but that ended when I found Estaga. Amazingly, my properties started generating greater profits and were actually cared for!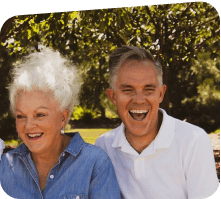 Gabriel & Martha K.
My wife and I wanted to rent out our basement but quickly found how time-intensive it can be to do so! A friend ended up recommending Estaga; so, we decided to give it a try. We loved it! It feels weird not having to do anything but still reaping the profits!
Airbnb Property Management Services

The Best Solutions for

Airbnb Property Managers
Anything you can rent, we can manage—whether that be luxury properties, townhomes, villas, apartments, tents, and even spare bedrooms. So, if you are searching for an "Airbnb property management near me," then we would love to partner up with you!
Professional Airbnb Management
Our team is equipped with the best resources to handle any Airbnb property management needs — including those pesky but unavoidable last-minute tasks! So, let us do what we do best by providing the best services available.
Airbnb Rental Owners
We know how difficult it can be to build up a network of professionals in your area and to start your own company to manage Airbnb's; so let us step in so that you can concentrate on growing your own business while we handle the day-to-day tasks.
Benefits of Our Airbnb
Management Services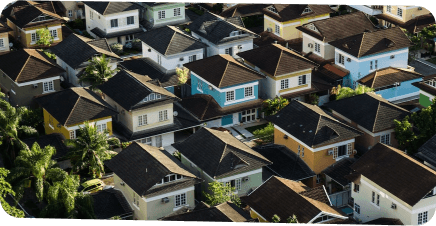 Grow Your Portfolio
The more properties you have, the greater the profit you can bring in. Instead of spending all your time managing your Airbnb property yourself, why not let our company take care of it so that you can focus on growing your portfolio of properties? In other words, you will have the freedom to invest in more properties while we focus on maximizing each property's potential.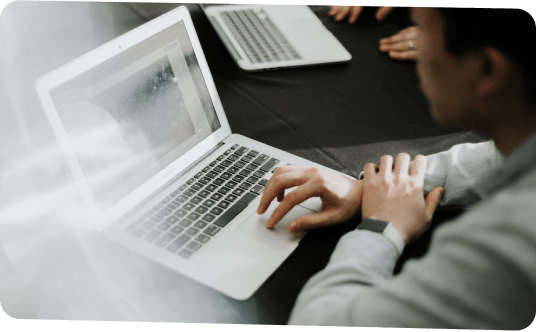 Top-Notch Advertising
We are highly invested in the success of your Airbnb as we only earn if your property is doing well. So, we make use of a sophisticated AI algorithm to ensure that your property listings are fully optimized to increase occupancy rates. We make a point to continually update and create the best listings on the market so that your property thrives!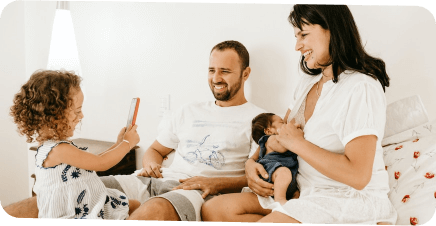 Peace of Mind
Since we provide day-to-day management and a comprehensive hosting process, there is no need to worry about a thing! We will manage the bookings, communicate with customers, clean your property, perform maintenance requests, manage your listings, and more. With a track record of excellence, your Airbnb business will not just be taken care of but will grow to its full potential.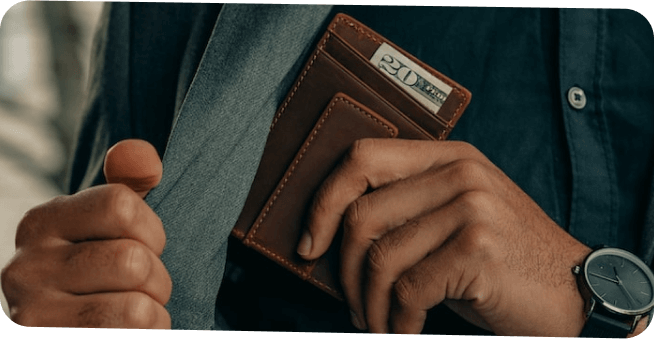 Monthly Payments and Reports
There's no need to wait all year for a payment; we pay you on a monthly basis. Plus, we don't keep you in the dark; instead, we provide detailed monthly reports so that you can stay informed on the inner workings of your business. These reports cover the total revenue generated, number of bookings, occupancy rate, and even all the services that were performed.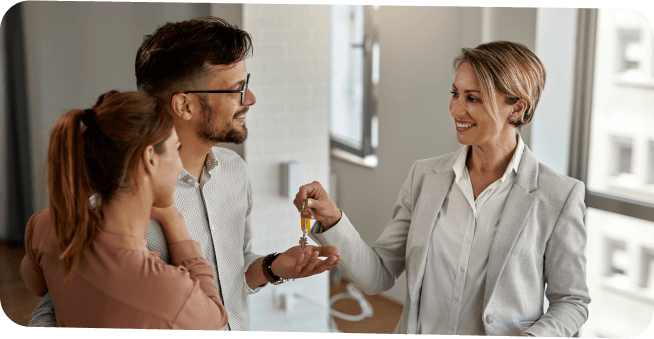 Property Care
We want your Airbnb to succeed which is why we go above and beyond to make that happen. We even provide interior design services and help furnish your property without breaking the bank. Our cleaners take special care to restore your property's shine after each use. Plus, we even take care of any maintenance requests that your property may have to keep it fully operational.
How much is the Airbnb property management fee?
We charge a low management fee that is based on the profits we deliver. However, we only charge a fee if the property is performing well. In other words, if you make money, we make money.
What are your remote Airbnb property management services?
Other than our physical on-site services, we provide multiple remote services such as managing your online listings and communicating with customers. We also employ experts and use powerful AI algorithms to provide dynamic pricing that will keep your property profitable and desirable.
Is Estaga's Airbnb management company worth it?
There is a lot that goes into successfully managing an Airbnb and not everyone has the time to do so. But, with Estaga, you can regain all of your time while still enjoying the profits. In other words, why not?
Customer Support
+1 (800) 430-4008
10 AM - 6 PM EST
---
---
© 2023. All rights reserved.